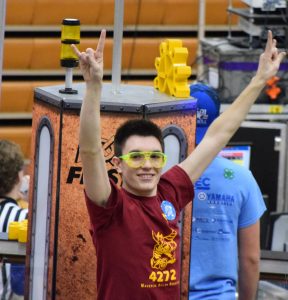 In order to fund our robot and travel to competitions, team 4272 needs to raise approximately $30,000 each season. We rely on the generous support of our community in order to achieve this goal.
If you are interested in supporting us, please check out our Sponsor Level document in order to see the cool recognition you will receive with your donation.
Also please check out our Donors Choose classroom to find projects you can support!
If you are interested in supporting us, and have not been contacted by us, please Contact Us